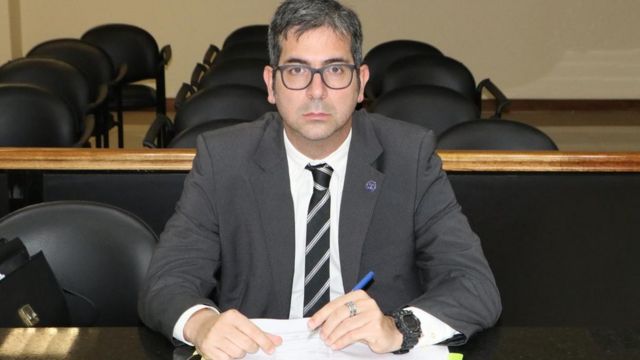 Paraguayan prosecutor Marcelo Pecci, who investigated organized crime, money laundering, financing of terrorism, and drug trafficking networks in his country, was murdered in Colombia.
On Tuesday, May 10, while he was enjoying his honeymoon on Baru Island in Cartagena de Indias, assassins on jet skis gunned him down on the private beach of the hotel where he was staying. In addition, the alleged killers also shot at a security guard, who was unharmed.
Colombia set up a "high command" criminal investigation group which went to Cartagena to clarify the motives and perpetrators of the crime and informed the Colombian Minister of Defense, Diego Molano, who established contact with the Paraguayan authorities.
Paraguayan President Mario Abdo Benítez said via Twitter that "we condemn in the strongest terms this tragic act and redouble our commitment to fight organized crime."
The director of the Colombian police, General Jorge Luis Vargas, said that the investigation would be supported by the United States, which will join the Colombian and Paraguayan teams in order to identify and prosecute the alleged perpetrators. He also indicated that they already have information that is being collected, which is of a reserved nature, and that all the capacities of the Police and the Prosecutor's Office are focused on clarifying this case.
Prosecutor Pecci was a prominent investigator of Paraguay's anti-narcotics group. He was the leader of important interventions against drug trafficking groups such as "A Ultranza PY", the largest anti-drug operation in Paraguay's history. In addition, he investigated the case of the assassination of businessman Mauricio Schwartzman; he led the investigation into the murder of Fátima Rejala, who, according to Paraguayan media, worked for the Insfrán clan and was linked to Operation A Ultranza; and he was one of the prosecutors who led the case against soccer player Ronaldinho when he was arrested in 2020 for using a false Paraguayan passport when he entered the country.
Source image: BBC News