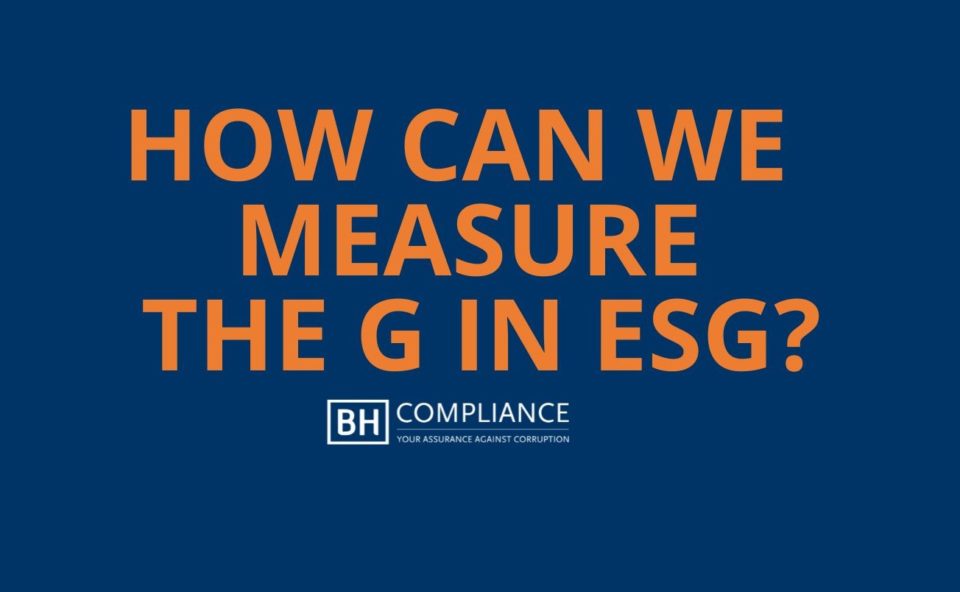 In a world of rapid change, companies are required to assess internal and external risks and adapt to the challenges, always with an eye on the company's long-term sustainability. But reaching that balance is not always easy, especially at a time when companies are increasingly exposed to demands related to their social and environmental impact. Some of the pressures they face include:
Demands from investors: large investors demand an ever-increasing amount of non-financial information, such as environmental impact, relationship with communities, business transparency and ethics, all considered risk indicators.
Demands for alignment between the organization and individuals: companies that are aware of their role in society and their relationship with each of its members, and that are consistent in their way of acting based on collective values and objectives, are more attractive to employees and consumers.
Regulatory and compliance pressure: more and more local and global regulations are elevating the standard for sustainable action. Likewise, contradictory practices (such as greenwashing) are increasingly subject to regulation.
In this scenario, the pressure on companies to carry out robust ESG-driven actions (environmental, social and governance) is increasing, requiring organizations to report with accurate and consistent data.
In addition, strengthening ESG indicators can also be an important competitive advantage; an opportunity to enter new markets and expand existing ones, while reducing costs by making more efficient use of the available resources.
Among these three criteria, "G" is a fundamental component for sustainability and the creation of sustained value in the long term. After all, good Governance establishes the foundations on which E and S can develop, building an environment of trust, transparency and accountability, which are necessary to promote investment, financial stability and the integrity of the company in the long term.
WHY IS IT IMPORTANT TO MEASURE THE "G"?
In order to efficiently allocate time and resources to improve Governance, it is essential to know the status of the indicators that measure it, and to follow up to assess progress over time, which has several advantages in and of itself:
Bringing to light indicators that are not usually measured, identifying gaps and opportunities for improvement.
Evaluating the effectiveness of policies and compliance with the procedures associated with them.
Comparing with international best practices.
Developing action and improvement plans with specific goals, with a system of implementation, measurement and reporting.
 Accelerating the sustainability agenda, while formalizing and strengthening the corporate governance structure.
• Effectiveness of the board of directors: they are the organization's leaders, decision makers and role models. Their role and leadership are essential in improving decision making and creating positive impacts on the company's performance.
• Risk and crisis management: good risk management favors the identification of threats, obstacles and opportunities to create and protect the value that the company creates and contributes to society.
• Compensation and remuneration: the incentive structure is one of the most relevant mechanisms for aligning the interests of company leadership and employees with the company's objectives.
• Relationship with stakeholders: corporate governance is good when it acts in accordance with its stakeholders, which includes workers, suppliers, customers and the environment.
• Ethics and transparency: both values are vital for good governance to be real. Regulations are useless if there are no ethics and transparency in each action carried out by the company.
Risk and crisis management
Compensation and remuneration
Supply/value chain management
Anti-corruption and integrity
Fair competitive practices
However, measuring it is not without difficulties.   
CHALLENGES IN MEASURING THE "G"
There are many and highly varied

global standards

that the company can adhere to, such as: GRI, SASB, CSRD, WEF, and OECD.

It is difficult to know if the company's policy complies with international standards and if it is adequate for the reality of the company.

Verification and measurement of the effectiveness of internal processes.

Difficulty in coordinating different areas of the company that usually work separately.

The records and databases are dispersed, making it difficult to measure in a quick, accurate and constant way.

Regulations are constantly changing.

The external dynamism and situation of the company, which makes it more difficult to allocate resources.

It is difficult to assign accountability when corporate communications take place using personal devices and third-party applications. Using personal smartphones, tablets, and laptops to communicate decisions that impact a company's governance makes it challenging to keep records straight.
HOW CAN WE MEASURE THE G IN ESG? MEASURING TOOLS
To measure the G correctly, it is essential to start with a diagnosis and analysis of all the company's internal policies and processes related to governance indicators, in order to detect gaps and opportunities for improvement. There are 3 ways to do so: 
Self-assessment: the company itself benchmarks the indicators it seeks to comply with. Then, through its compliance officers or those in charge of sustainability, a diagnosis of the policies is made and a long-term plan is created.
Consultancy: sometimes, policies can be too technical and the help of consultants is needed to improve and/or implement them. Often the expertise of more than one consultant is required in order to cover all the different topics.
External evaluation: this is recommended when the company seeks to establish a transversal diagnosis of the company's governance indicators under international standards. The diagnosis can be carried out every year to observe the evolution of the indicators and their results, which can subsequently be reported to the corresponding authorities. External evaluations can be complementary to a consultancy or a self-assessment.
G-Metrix is the governance diagnostic external assessment tool developed by BH Compliance. The company's designated team must answer a series of questions related to different areas of the company, backing their responses with documented evidence.
Then, all the answers and evidence are reviewed by an external team of experts, where gaps and recommendations are identified in accordance with the best practices based on international standards.
After the measurement, an action plan will be created in order to allow the company to improve its governance indicator.
Strengthening the "G" in ESG goes beyond delivering a set of initiatives, programs and policies: it is a plan that must be integrated into the overall corporate strategy.
To define this plan, it must be clear what items are important for the company in the short, medium and long term, establishing a roadmap that can prioritize the steps to follow.
In order to do so, it is necessary:
To carry out a periodic review of the Governance management through specific indicators.

Once the measurement is in place, to establish the points for improvement and their scale of priority.

To establish a culture of continuous internal improvement as a mechanism for sustained growth of G, beyond isolated actions.
By following these steps, companies will be able to count on a powerful "G", which will support the "E" and the "S" in ESG criteria, guiding environmental and social actions that will create a competitive advantage for the business and sustained value in the long run.