Comply Pulse ensures compliance programs are effective, enabling compliance officers and top management to visualize and correct gaps, generating evidence of good practices in blockchain to protect the company and ultimately improve the business's bottom line.
This stage seeks to asses the level of adequacy of the compliance program, evidencing the degree of compliance and risk mitigation, in order to close any gaps that may exist. 
BH Compliance's platform allows continuous monitoring of all its subsidiaries from anywhere in the world, and gives visibility of how the company is carrying out its processes. 
Our continuous monitoring service offers companies a clear insight into the performance of their compliance program.
It seeks to generate evidence showing the company is doing everything possible to prevent corruption. 
The BH Compliance platform seals all the information generated with Blockchain tech to ensure the integrity of the data.
Compliance Officer's Benefits
Provides access to a dashboard with all the company's processes and subsidiaries in one place, making everyone's work visible across departments.
Compliance Officer partner
Offers the reassurance that an independent third party is measuring the efficiency of the company's compliance program.
Time savings and team efficiency
Allows the compliance officer to focus on detecting gaps in a timely manner, improving risk management and increasing team efficiency by working more effectively.
Continuous measurement allows the compliance officer to keep the compliance program up-to-date with new policies, regulations, or emerging trends.
BH Compliance platform generates digital evidence with Blockchain seal regarding the company's compliance, guaranteeing the integrity of the data.
Alerts generated by the platform help identify processes that do not comply with policies or regulations, allowing the situation to be remedied in a timely manner.
Continuous measurement raises awareness of the role of compliance in each department and the company as a whole
Allows for review of each stage of the processes to determine if compliance policies were met and if incentives are due within the company.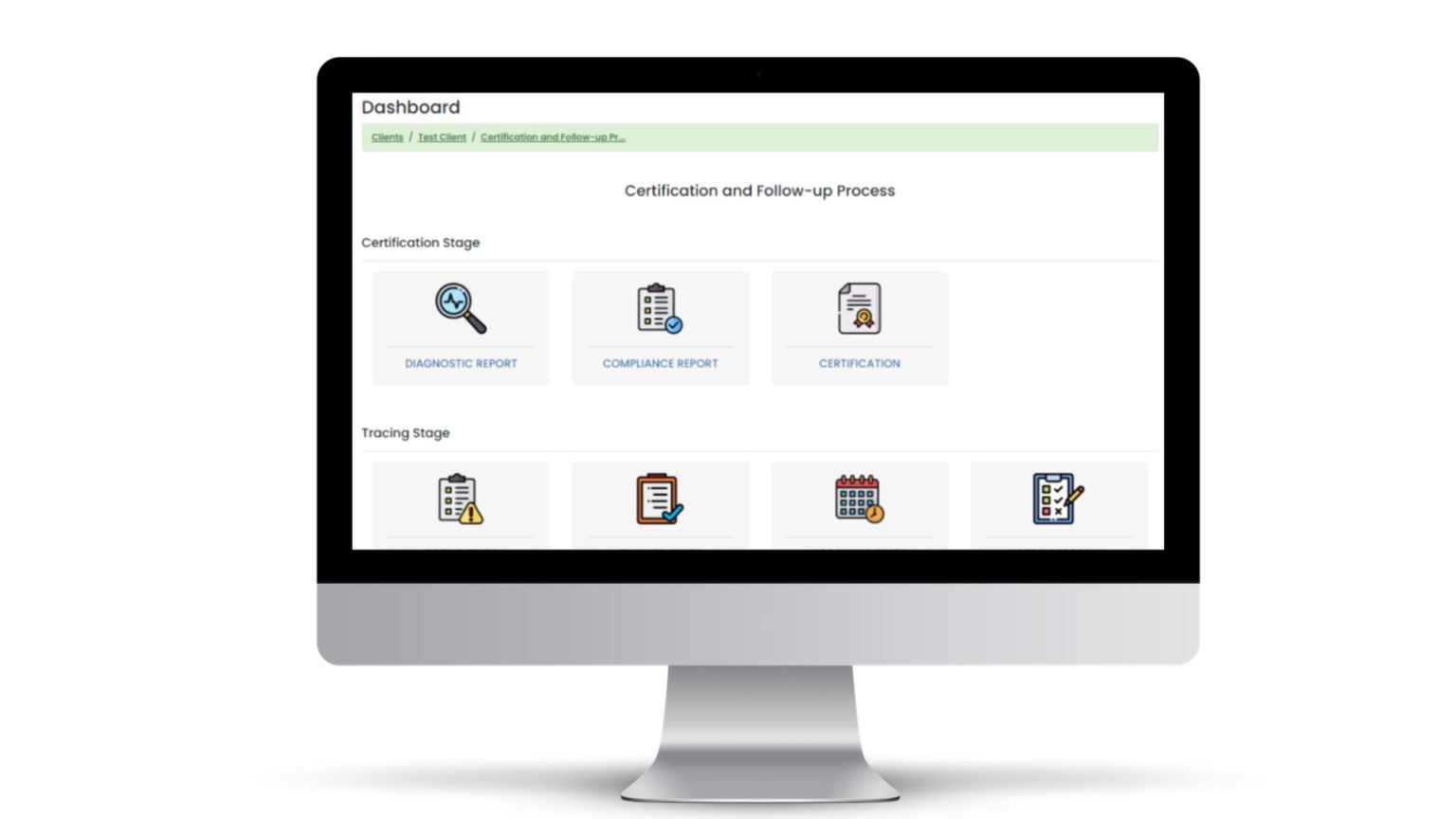 Our methodology consists of an initial setup that includes a Diagnostic Report, a Compliance Report, and Certification. This is followed by a follow-up phase to review compliance with the observed controls. Both stages are carried out on the platform.  
The client will have access to a list of all the tests performed and the final compliance result. This provides clients with a clear and comprehensive overview of their compliance performance, allowing them to track their progress and identify any areas that may need improvement.