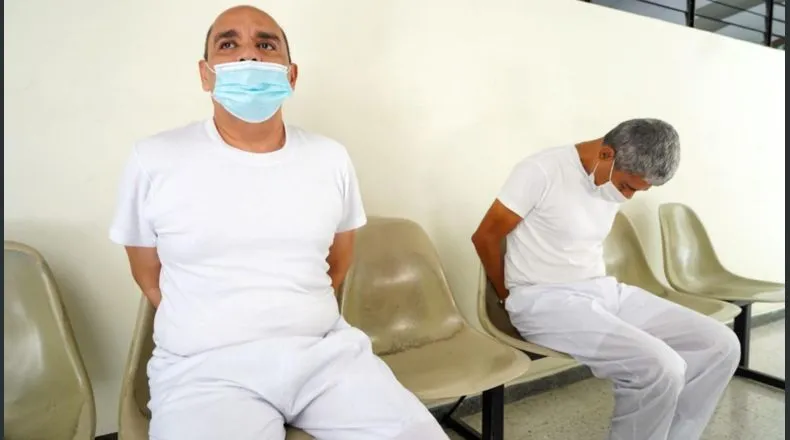 The former vice-president of Banco Hipotecario de El Salvador, Carlos Enrique Cruz Arana, confessed that he collaborated with former president Mauricio Funes in the crime of laundering money from the fiscal coffers.
Cruz Arana submitted to an abbreviated process and reached an agreement with the ministry after recognizing that he collaborated with Funes in the laundering of $94.5 million in exchange for receiving $65,500 in bribes. For this, he will only receive a three-year prison sentence, which he may replace with community service. He will also be required to return the money to the state.
According to the Public Prosecutor's Office, Funes used Banco Hipotecario to launder money through 1,651 checks that were accepted by the financial institution and cashed.
Funes is currently facing five criminal proceedings in various courts in El Salvador, including a trial for the diversion of $251 million that allegedly went to the accounts of front men, family members, and close associates.
In this context, Carlos Alberto Ortiz, former president of Banco Hipotecario, and Jolman Alexander Ayala, former compliance officer, are being charged as accomplices in the embezzlement of public funds and direct perpetrators in the crime of money laundering.
According to authorities, Ortiz laundered US$94.5 million in exchange for receiving US$74,000 in bonuses, while Ayala is alleged to have laundered US$177.5 million in exchange for a payment of US$78,000.
The three former Banco Hipotecario officials were captured during the "Public Plunder" trial, in which Funes is the main defendant accused of laundering a total of $351 million.
Funes is a fugitive from justice, and together with his partner Ada Mitchell Guzmán and his sons Diego Roberto Funes Cañas and Carlos Mauricio Funes Velasco, are in Nicaragua, where the government of President Daniel Ortega gave them political asylum in 2016, and later, in 2019, granted nationality to Funes, who claims to be a victim of political persecution in El Salvador.
It should be noted that Funes is the third former Salvadoran president to be prosecuted for the alleged misappropriation of public funds.