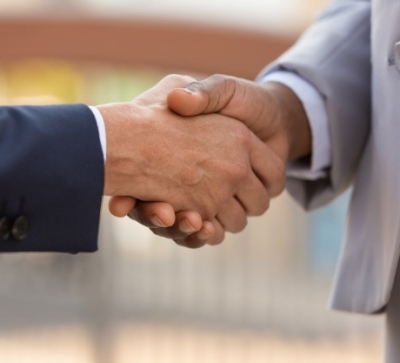 This article first appeared in El Dínamo on November 27, 2019.
More than a month after the social crisis, one of the demands made by Chileans has been to put an end to impunity for corruption and collusion crimes in which the private sector has been involved.
In fact, the political class is preparing an "anti-abuse agenda", through which harsher penalties and even imprisonment for those who incur in these offenses are being analyzed. In addition, Chile Transparente believes that it is necessary to create a specialized prosecutor's office of high complexity in matters of corruption and to modernize the investigation systems.
However, beyond penalties, what can companies do to improve their prestige, vindicate themselves before the public and take the initiative in these cases?
For Susana Sierra, partner and executive director of BH Compliance and vice-president of Chile Transparente, the recommendation is for companies to anticipate these policies, since corruption can permeate organizations when the institutional framework is weak.
Specifically, and in order to improve the ailing reputation, the expert gives the following recommendations:
Transparency above all: one of the main annoyances of people is distrust in companies and institutions. To improve this item, a basic aspect is to make as many of the companies' actions transparent to the public as possible.
Role of the board of directors: the commitment of the board of directors must be transversal and emphatic. Corporate governance should start by setting an example and disseminating information to all the spheres that make up a company, including a report for the compliance officer. In short, to make it clear that they did everything possible to avoid any corrupt act.
Crime Prevention Model: according to Chilean legislation, this item consists of "a set of various tools and control activities that are performed on the processes or activities that are exposed to the risk of committing crimes". This model must be included in the company's strategy, and its responsibility lies primarily with its director and senior management.
Real punishments: effective enforcement of punishments on those who commit this type of crime, with no benefits or half-measures. In the street they demand that these crimes be jailed, and the measures must be harsh.
Review of controls in commercial and supplier areas: at this time it is very important to verify the controls that are being applied in the commercial and supplier areas, to reinforce them and ensure that there are no loopholes.
Effective whistleblower channel: it is essential to provide employees with a safe and anonymous space where they can report any breach of the protocols. This instrument acts as a deterrent to corruption and can also prevent a case from becoming critical.
Training by area: each division of the business must be fully aware of the risks of committing corruption offenses, which is why it is very important to have training applied by area.
"In these turbulent times, it is important to apply this type of measures for all types of companies. It is also important to highlight the commitment at all management levels, as well as to convey security and peace of mind to workers. This is key, since desperation and uncertainty, which are normal feelings in this type of social crisis, entail greater risks of corruption", concluded the executive director of BH Compliance.