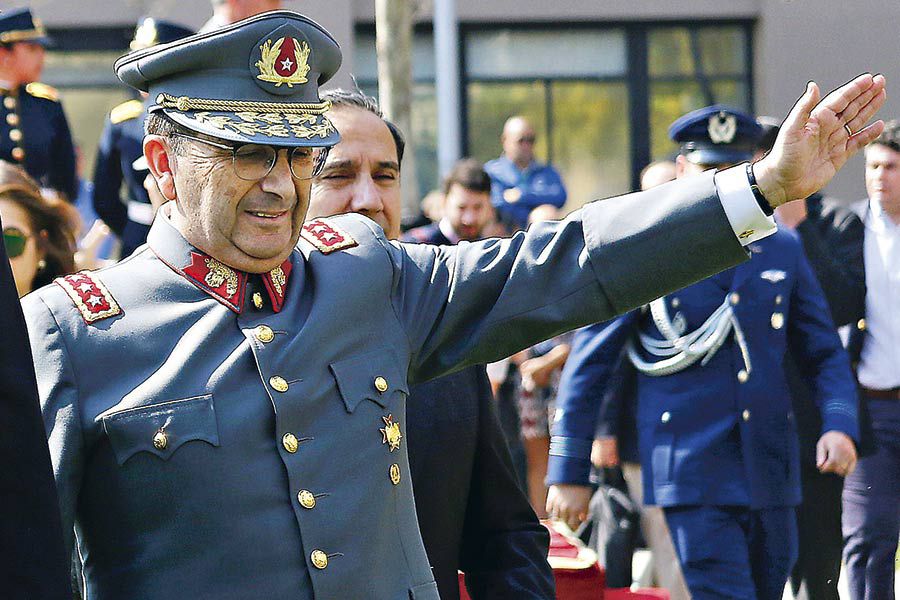 This article first appeared in La Tercera on October 31, 2018.
Recently we learned of a new fraud within the Chilean Army, in which the second most important man of the institution, John Griffiths, was accused of tax fraud for $ 44 million. Misuse of funds to buy tickets abroad on several occasions, where they went in retinues, and even took their wives, buying tickets at high cost and later returning them to buy cheaper tickets, and even leaving surpluses for private use. Yes, with the same money that all Chileans pay through taxes.
We see the travel agencies involved that allowed these irregularities and that practically look like accomplices, participating in the irregularities instead of raising the alarm. Finally, we think: Will the same thing happen in other sectors and companies?
After the Carabineros fraud, we see that the amount involved in this aspect of the investigation is less. However, as citizens, we must never lose our capacity for astonishment. That is precisely what we must change at a cultural level: justifying bad practices with phrases such as "but it works like that", "everyone does it" or "I deserve it" will not help us to fight corruption, on the contrary. It is worth mentioning that this is only one of the 21 aspects related to funds from the Reserved Copper Law, so the amount of fraud would be much higher.
If an Army officer witnesses a corrupt practice, he should denounce it and not wait for bad practices to be replicated over the years as happened in this situation. If he sees that "everyone does it that way", he should act accordingly with his commitment to his country, which does not only imply war and "giving his life if necessary". It also implies honesty and ethics. Yes, perhaps the Armed Forces and the Armed Forces of Order and Security enjoyed -and perhaps enjoy- a lot of autonomy, but that does not justify fraud either, regardless of its use and amount.
Griffiths resigned from the Army and was arrested, but after a few days, he was released on bail, which gives us a tremendous sense of injustice.
It cannot be that the only way ethics and probity work is because the laws dictate it. It is right for the President of the Republic to announce restructuring to prevent frauds like these from continuing to occur, but where is the trust and reputation of the Army? That cannot be recovered through a reform.
Our role, as well as concerned citizens, should be to make a difference not only as witnesses of emblematic cases of corruption, giving our opinion through social networks, but also in our daily lives, contributing to a culture of doing things well that does not privilege cheating to achieve its goals.
By Susana Sierra