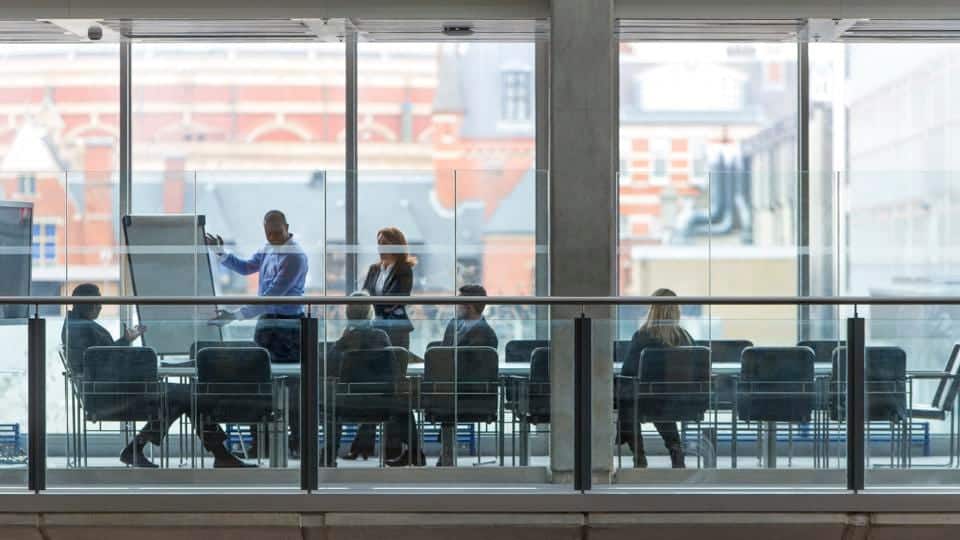 In the middle of a global climate and social crisis, companies are increasingly being exposed to demands related to their social and environmental impact. Having strong corporate governance has become a key component to building the environment of trust, transparency and accountability necessary to progress toward a more sustainable business.
Governance is the framework that allows control and the adequate direction of the people, policies and procedures of an organization in order to achieve its strategic goals. It is the set of actions intended to ensure that not only does the business strategy have a clear purpose, but it also considers the environment and acts based on an ethical culture founded on values and principles. Good corporate governance means leaders are aware of the impact the company generates on its stakeholders, have the capacity to respond to stakeholder needs and are always prepared to face the various challenges that the future may bring.
This becomes even more relevant in a context of climate crisis; economic, health and social uncertainty; high levels of corruption; and in a society that demands greater transparency, equity, diversity and accountability. Truly comprehensive corporate governance can support companies in achieving a balance between business and reputation, always taking sustainability and long-term value creation into account.
To help ensure good corporate governance, I suggest to focus on these five key pillars:
1. Effectiveness Of The Board
The board of directors has the duty of overseeing the financial situation, designing the business strategy and ensuring coherence with the defined values and ethical principles. I've found these goals can only come to fruition if the board of directors is effective.
An effective board of directors must have a solid composition, responsible leadership, members with the knowledge and skills necessary to do their job well, and a structure that not only promotes independence and diversity but also creates an ideal environment for making informed decisions. To achieve all of this, though, it's crucial for companies to promote board leadership through induction, training and evaluation systems that make it possible to detect inefficiencies and encourage continuous improvement.
2. Compensations And Remunerations
Establishing a good compensation and remuneration system for board members and senior management can help to attract and retain the best talent and create a structure that appropriately incentivizes their collective and individual performance.
The biggest challenge is to design and implement compensation mechanisms that balance the performance of executives and board members with that of the company. It is often recommended that compensation systems include both fixed income (monthly or yearly) and two types of variable income: one associated with annual general and individual performance measures and/or metrics, and another associated with longer-term performance measures and/or metrics (usually three to five years). Likewise, it's a good idea to establish variable compensation mechanisms that reasonably discourage improper behavior.
3. Risk And Crisis Management
Crisis management is increasingly relevant due to the high frequency and speed with which crises occur. The crises—internal and external—that companies must deal with are diverse, ranging from climate change, health crises and banking emergencies, to wars, cyberattacks, corruption cases and beyond.
Boards are typically responsible for protecting the governance and viability of the organization, so make sure risk management is a central issue in their work. The first step is to identify the greatest risks to the business, and then establish action plans to mitigate their effects, such as forming a risk management committee through which policies and procedures (e.g., annual internal audit plans, climate-related mitigation plans and cybersecurity protocols) can be implemented.
4. Relationships With Stakeholders
Every company exists in a dynamic environment, interacting with shareholders, employees, suppliers, communities, users, customers and other actors, and each company has effects on these people and on the spaces where it operates. For this reason, I've found the success of the company depends significantly on the stakeholders, so leaders should invest effort in identifying who they are and fostering good relationships with them. Acting in tune with the company's stakeholders can increase trust in the ecosystem, reduce uncertainties and problems, and improve decision-making. For the success of this relationship, the board of directors and senior management should play an active role, regularly reviewing the stakeholder map, creating action plans with each of them and considering them in all the company's important decisions.
I've noticed that increasing shareholder engagement has become more necessary now that investors are requiring more fluent communication with the board or greater access to detailed information about topics such as human capital management or climate change. On the other hand, local communities often expect their concerns to be taken into consideration by the companies that surround them, like protecting nature, avoiding polluting the area and taking care of common spaces, among other concerns.
The impact that a company generates on all its stakeholders and its consequences should not be underestimated; good management of stakeholders' interests can strategically encourage their commitment and help stakeholders promote the business.
5. Ethics And Transparency
These two factors are vital to make good governance a reality. Regulations, policies and procedures can be useless if there aren't ethics and transparency in each action. In fact, it is often citizens themselves—tired of corruption and abuses—who are demanding higher standards in this matter, and companies must be up to the task. Thus, compliance programs that prevent corruption are vital, but leaders should also prioritize creating a culture of integrity in the organization that discourages bad practices. This can strengthen the company, making it a solid, competitive and attractive entity.
Some of the most important actions aimed at promoting these values include establishing codes of conduct, anti-bribery policies, effective reporting channels, regulation of conflicts of interest, and employee hiring and promotion systems.
These five pillars are the foundation of good corporate governance, and they can help companies remain competitive in a rapidly changing world. At the same time, leaders should make sure that all actions are measured because what is not measured cannot be improved. Establishing metrics will make it possible to identify gaps in relation to best practices, generate improvement plans and evaluate progress over time.