This stage seeks to indicate the level of adequacy of the compliance program, evidencing the degree of compliance and risk mitigation, in order to close any gaps that may exist.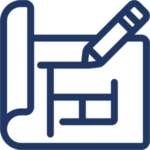 We will get to know the company through its risks and controls. We will gather relevant information to start the process and hold meetings to discuss the main risk areas by department.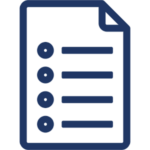 We will formally analyze all existing company policies and controls and deliver the first Diagnostic Report indicating the level of appropriateness of the Compliance program, showing the degree of compliance for risk mitigation purposes.
We will determine the degree of compliance with the control actions detected in the diagnostic stage.We will provide a final report with all observations, indicating their "criticality", in order to guide the company in its remediation efforts.
We identify and evaluate each of the control measures, standards and specific protocols to mitigate the risk of Corruption.
This report is prepared based on the review of initial documentation, meetings, and interviews with "key" personnel and executives.  Its objective is to determine the degree of compliance of each of the Compliance Program (CP) elements in terms of its design. As a result, this report will indicate the following:
Missing legal requirements.
Items to be improved.
Adequate details concerning the law.
This report incorporates all the observations identified during the diagnostic stage of the Compliance Program. It is a key document that allows the company to know in detail those issues related to the implementation of the model and its operation.
The milestone that concludes this stage is the definition of action plans and formal commitments to be implemented, resulting in the resolution of each of the observations presented in the report.
Discover our Active Reporting