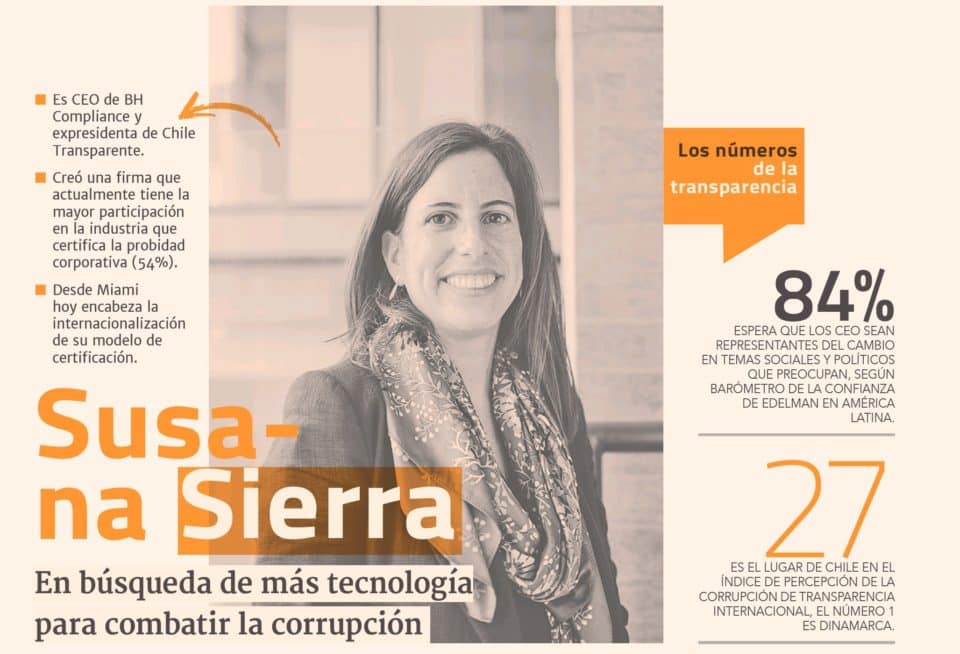 The CEO of BH Compliance was included in the anniversary edition of Diario Financiero, highlighting her work in compliance and the fight against corruption.
She created a firm that currently has the largest share in the industry that certifies corporate probity (54%).
From Miami, he now leads the internationalization of his certification model.
'In Chile, we are still very legalistic, and if something is not in the law, it is believed to be allowed. So it is important to foster that ethical culture, where compliance does not exist for its own sake, but because it is believed in'. With this conviction, Susana Sierra has not only managed to expand her probity certification firm in the country but throughout the region.
Creating this culture is not easy and, in her opinion, there is a long way to go, especially at a time of high distrust in institutions and where there is a lack of awareness among citizens of the importance of holding authorities and companies accountable. Hence the value of providing information simply and understandably.
In this regard, it highlights the launch of a blockchain-based tool that seeks to provide greater transparency, and traceability and safeguard the integrity of the data generated by companies.