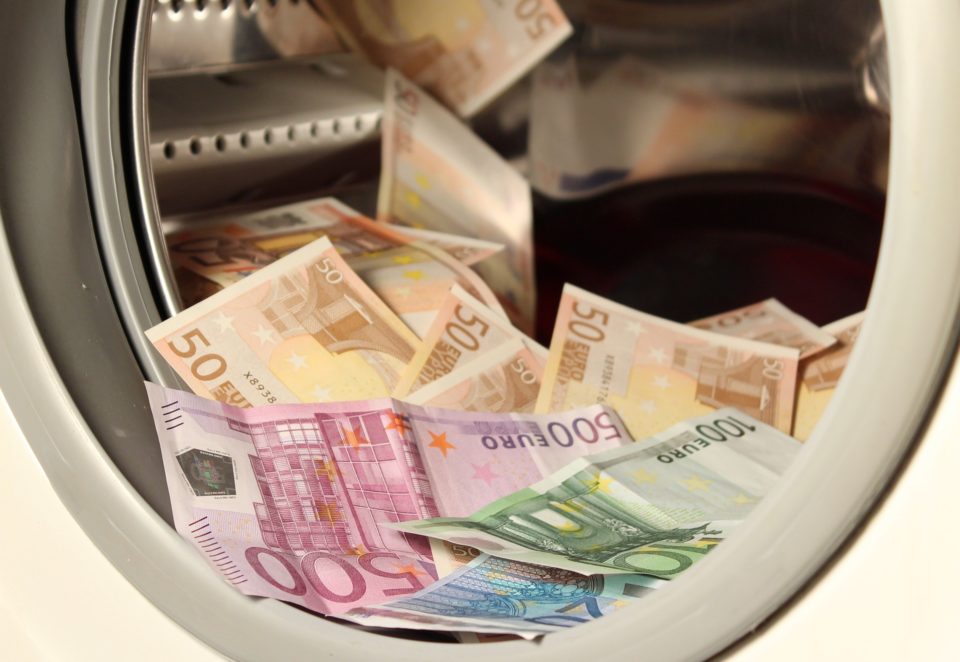 This article first appeared in La Tercera on February 17, 2022.
Breaking Bad, Ozark or Narcos are some of the series that we can watch via streaming and that immerses us in the world of drug trafficking and money laundering. But far from fiction, their plots show us a reality that is closer than we think.
The laundering of assets, money or money laundering, is the crime that seeks to give the appearance of legality to money or goods generated by illicit activities; a practice that has spread as drug trafficking and organized crime make their way in the world, which has brought various risks, as dirty money has been introduced into the formal economy, has infiltrated the daily life of society and even in the police, as revealed a few days ago Ciper Chile.
However, money laundering is usually identified only with drug trafficking and organized crime, and this false idea makes us see this crime as improbable in our environment and we do not take care to prevent it. Crimes such as embezzlement of public funds, misuse of privileged information, bribery, or receiving, are also associated with money laundering and, in the face of this, we are all exposed.
Therefore, the possibilities of people -both natural and legal- being involved in this illicit activity without knowing it, are increasing, and we see it in facts such as the purchase/sale of a house with cash; in the hiring of services to a ghost or front company; or in the option of being used as a frontman.
Last December, the Financial Analysis Unit (UAF) released the VII Report on Typologies and Warning Signs of Money Laundering in Chile, which analyzed 110 cases that consolidate the 197 convictions issued between 2007-2020, which reflects that the acquisition of real estate is one of the preferred mechanisms of money launderers to hide the illicit origin of the money, which they achieve by violating notaries, real estate conservators, real estate agents, and banks, preferably using front men to register real estate. In fact, among the types of money laundering, the use of straw men accounts for 79.1% of the cases analyzed, and the use of legal persons and structures 53.6%.
Likewise, the report indicates that among the warning signs are purchases made for third parties, which allow anonymity in the ownership of the goods; operations that do not match the economic capacity and profile of the client; transactions of high amounts without declaring a remunerated employment or activity that justifies the amounts involved; repeated operations in the name of third parties; appearing as the owner of new businesses or assets in a short period, and the purchase of real estate or vehicles paying with cash.
This reality is a concern for several countries. The United States announced part of its anti-corruption strategy, which is aimed at tightening the regulation of real estate transactions, especially in cash, and strengthening the regulation of the creation and use of shell companies. This will go hand in hand with the forthcoming entry into force of the Corporate Transparency Act (CTA), which creates a registry of beneficial owners of companies, for greater financial and commercial transparency, and thus avoid crimes such as money laundering.
But the ways to launder money are endless, and we recently learned that Mexican cartels are targeting control of the lucrative avocado and lemon industry, threatening and extorting farmers and businessmen to pay monthly protection fees. In this context, the United States suspended the importation of Mexican avocado after a plant safety inspector was threatened. Thus, we see how an entire industry can be harmed by the threat and lack of control.
All regulations and actions – local and transnational – aimed at preventing these crimes are essential, as is what everyone does in terms of prevention. Companies must understand that risks are just around the corner and that performing due diligence is a priority to know who they are doing business with, who is benefiting from it, or who they are hiring. The veracity of the information provided, the involvement of public officials, or the participation of third parties in transactions must be reviewed, as well as avoiding the handling of large amounts of cash.
In times of crisis like the one we are living in, corruption permeates quickly, because many are available to receive easy money, and if we do not apply preventive controls based on the risks inherent to the business, the chances that the entire organization is part of an illicit is greater.
We cannot continue to see money laundering as if it only occurred in the Netflix series, because the possibility of being a protagonist may be closer than we think, and we all have a role in stopping it.
By: Susana Sierra