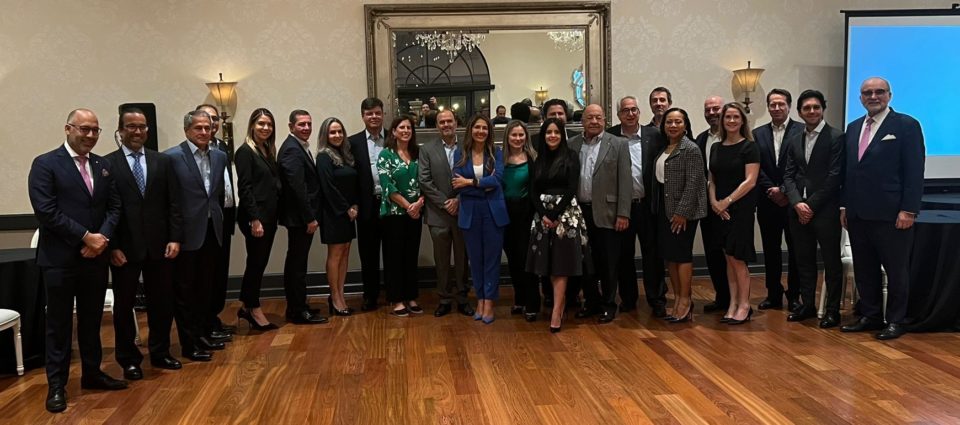 Prominent Chilean business woman Susana Sierra has joined the board of directors of the Financial & International Business Association (FIBA) based in Miami, Florida, USA. Other board members include executives from leading companies such as JP Morgan Chase, Wells Fargo, Morgan Stanley, Citibank, BCI and Ocean Bank, among others. FIBA's members include organizations such as PwC, KPMG, Banco Do Brasil, Banco de Bogotá, Banco de la Nación Argentina, Bank of America Merrill Lynch, Santander, UBS, Baker & McKenzie LLP and many others.
FIBA, a non-profit trade association and an international center for financial excellence, counts among its members the largest financial institutions in Europe, the United States, Latin America, and the Caribbean. Its work focuses on applying practical ideas and real-world solutions to train and certify companies in anti-money laundering and financial crime compliance.
Susana is the CEO of BH Compliance, a platform that proactively monitors the performance of companies' crime prevention programs. BH Compliance creates evidence of their good corporate practices and demonstrates that a company is doing everything possible to prevent corruption. Since December 2021, she has been based in Miami, where she offers BH Compliance's services to transnational companies with subsidiaries in Latin America. BH Compliance is headquartered in Chile.
Susana is also a director of AmCham Chile, and until October she served as president of Chile Transparente. Susana has excelled in the world of compliance, the fight against corruption in the private sector, the strengthening of corporate governance, and the role of business in society. Susana is often invited to speak on the role of the private sector in fighting corruption. She was a guest speaker at the IX Summit of the Americas where she discussed using tech like Blockchain to keep corruption at bay.